At LaunchPAD Children's Museum, your children will enter a world full of fun and learning which will help your children grow.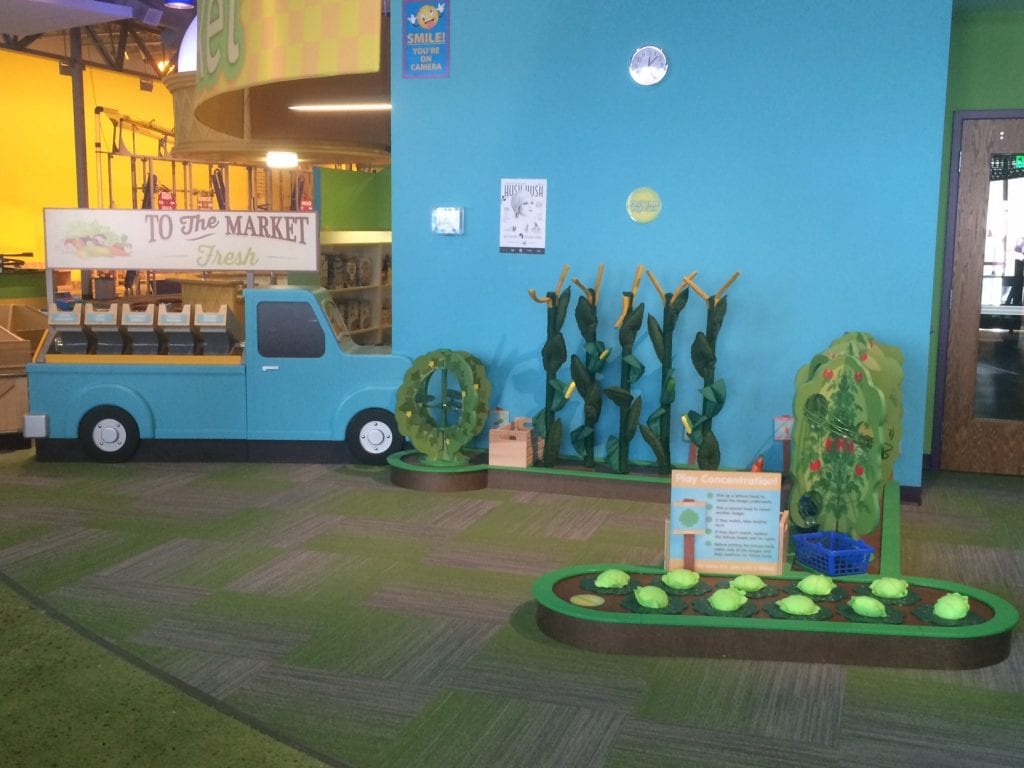 Children discover and learn about different types of foods that grow in our local area and can experience life as a farmer.
Agriculture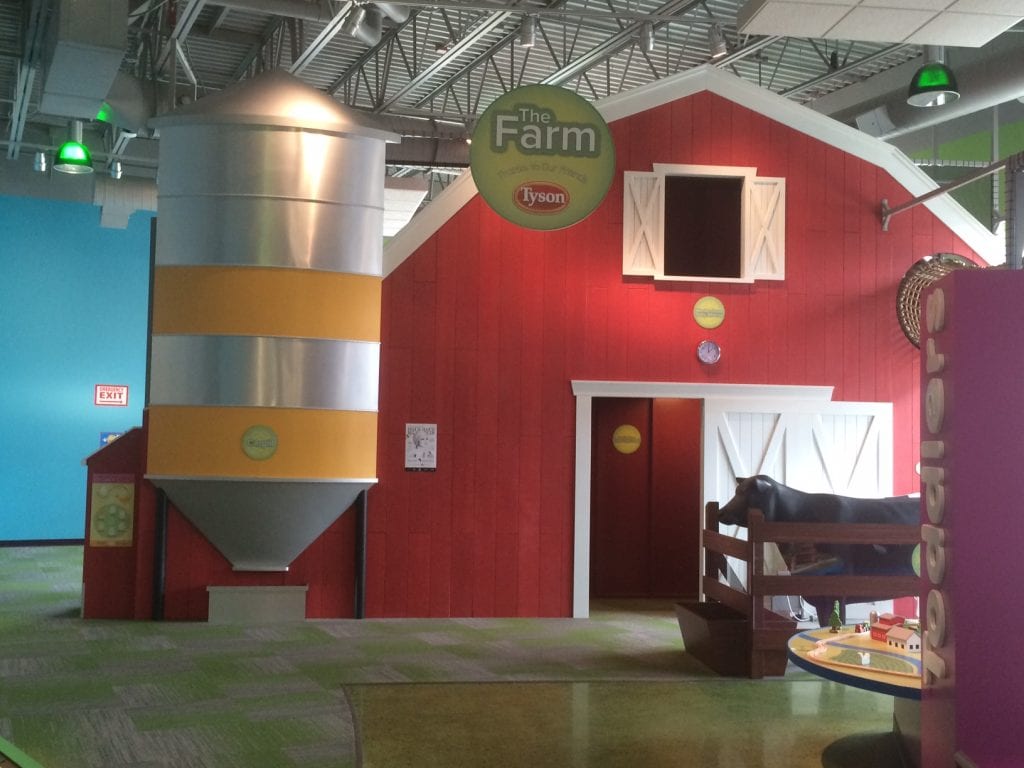 Whoa, look at that barn! That is what our little ones say when they see the big barn and enjoy climbing and playing a farmer in this real life space.
Barn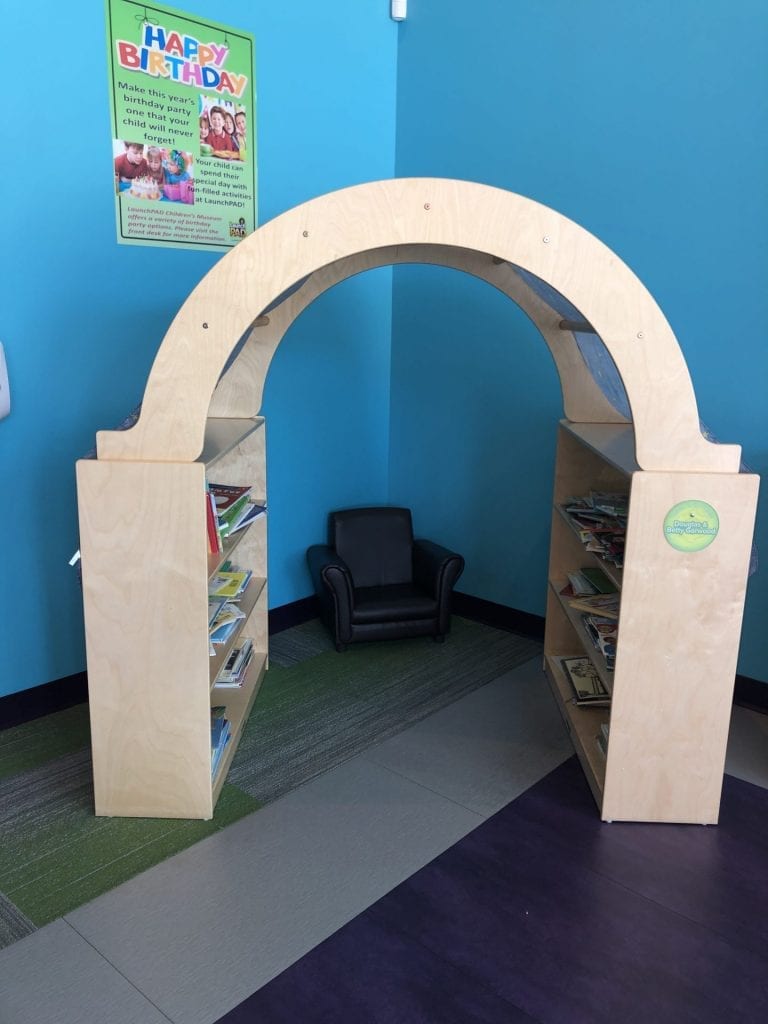 Need a moment of quiet and relaxation? Pull up a chair and spend a few moments with a good book in this child-sized library.
Book Nook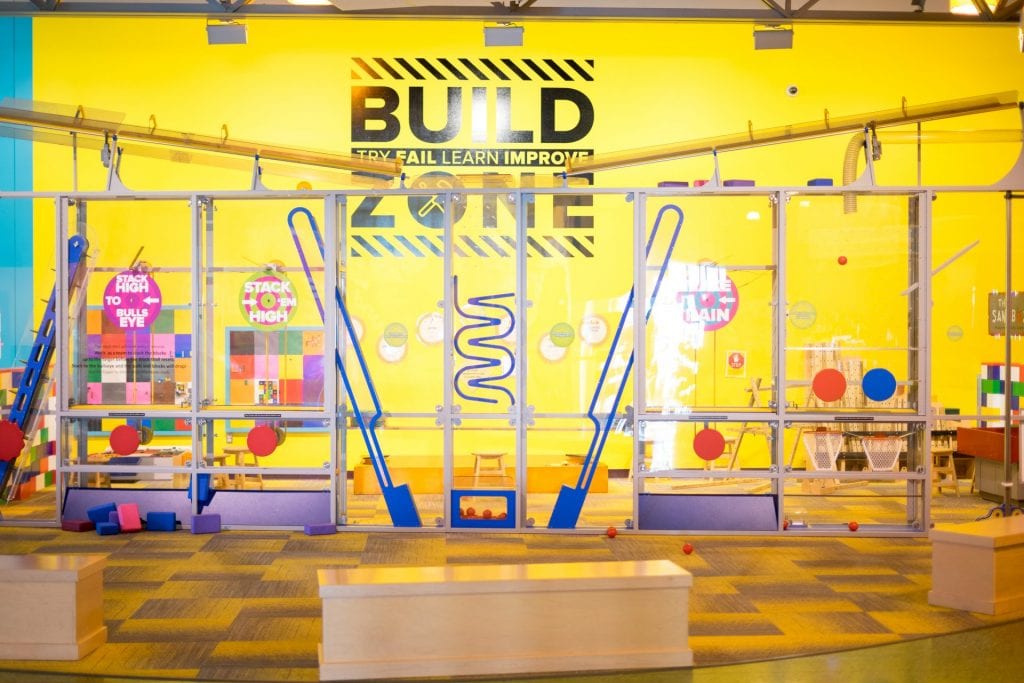 Here children can plan, design, engineer, and build their own creations using LEGOs and other blocks, real wood, and tools.
Build Zone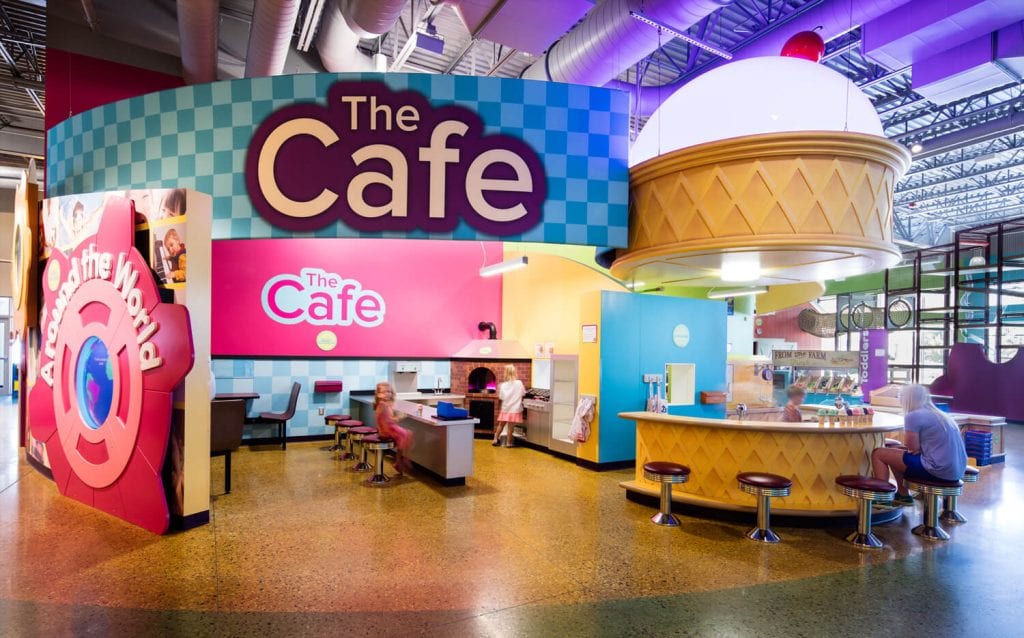 Children explore what it's like to cook, serve, clean and enjoy creative activities in the kitchen!
Cafe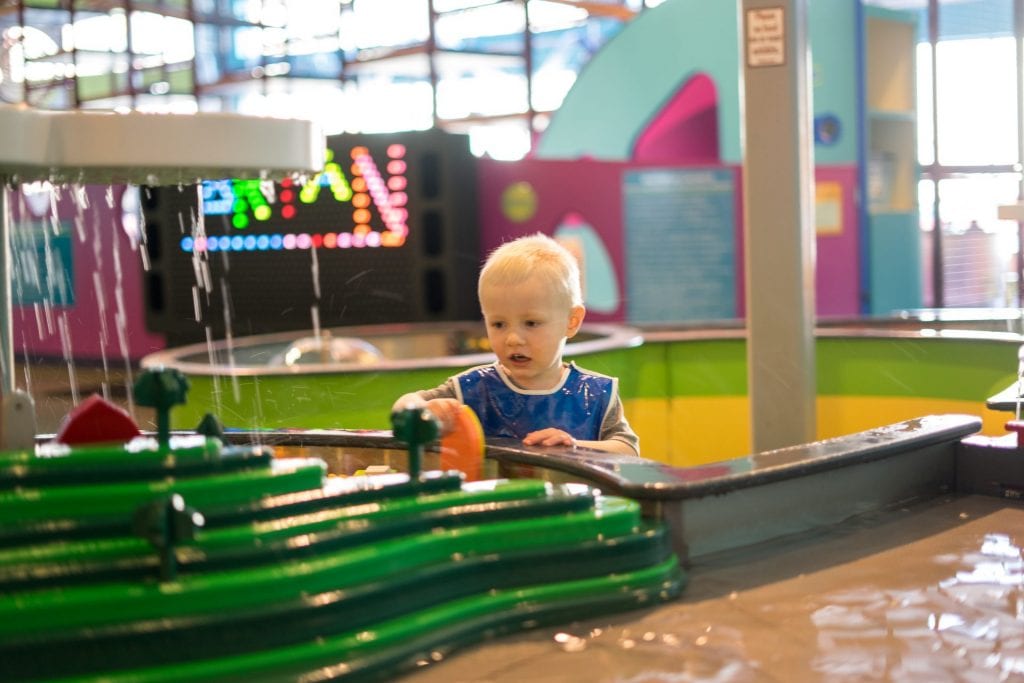 Kids love using their imagination, especially when they have the extra space to do it! Our flex space is designed for kids to explore and create!
Flex Space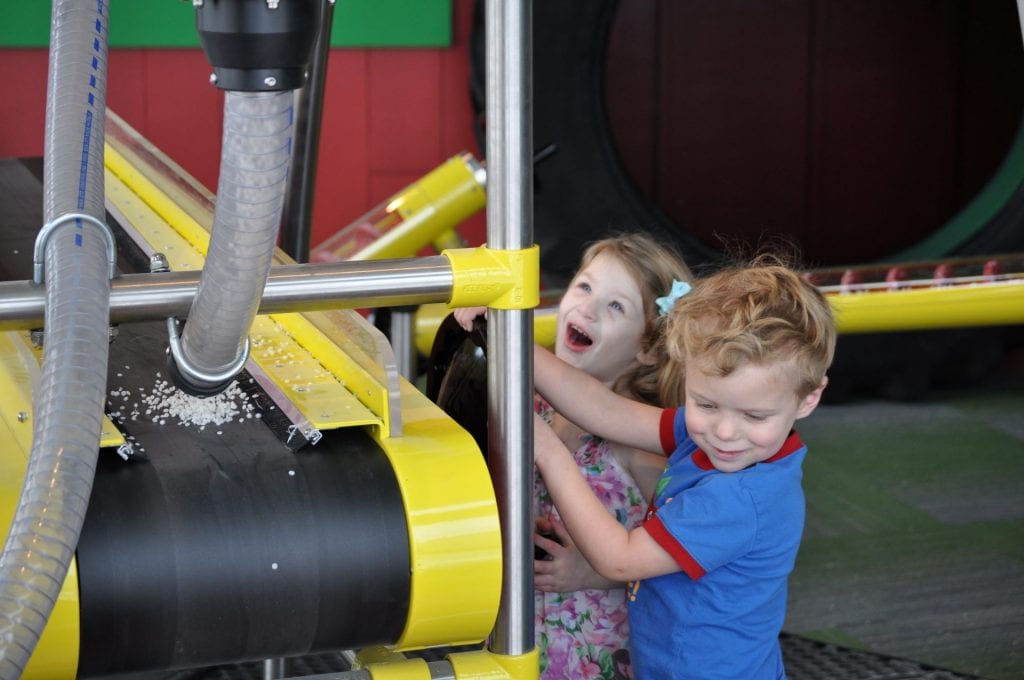 Children love seeing new things take shape. The grain bin uses pullies and gears to change the magnitude and direction of force.
Grain Bin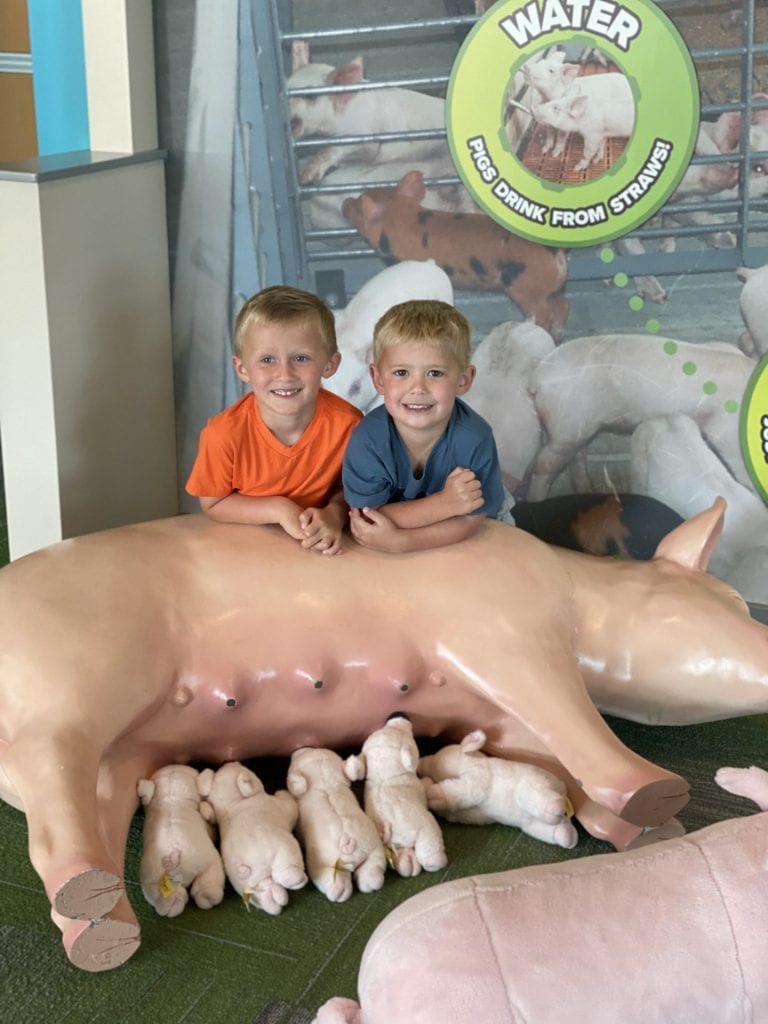 More time outside is fun. More time with animals, now that puts smiles on our kids faces. Join us in the hog pen.
Hog Pen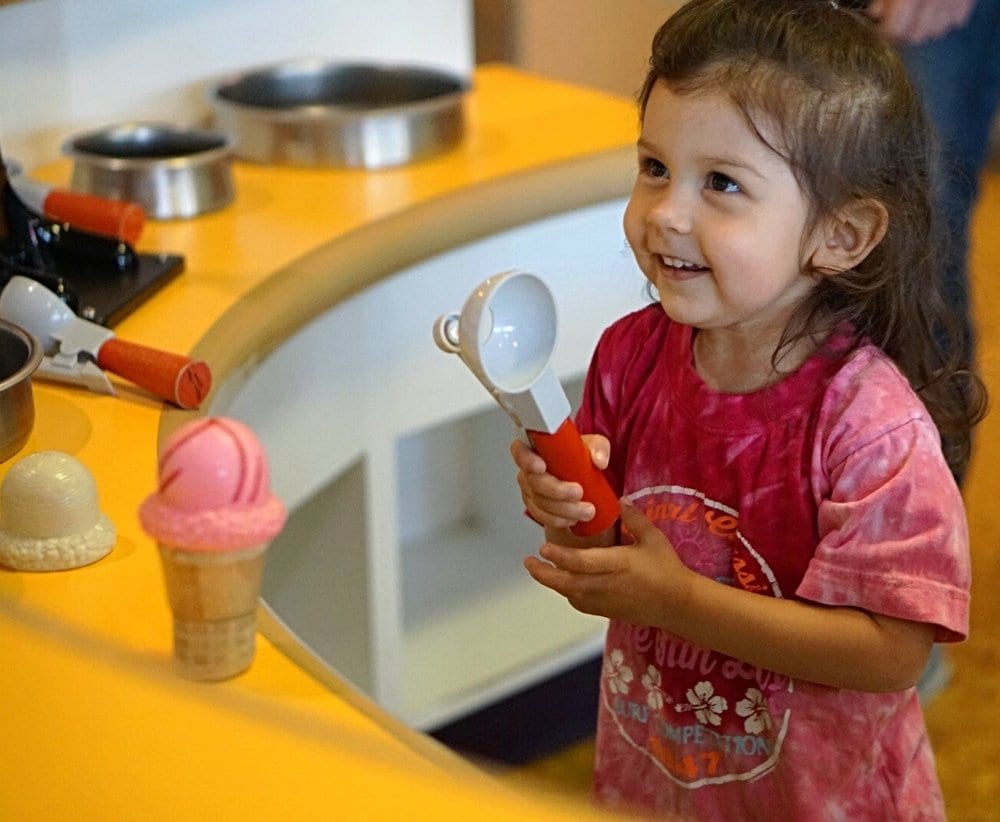 After your child enjoys preparing a delicious meal at the café, join your child for dessert! Watch your child create a triple ice cream cone!
Ice Cream Parlor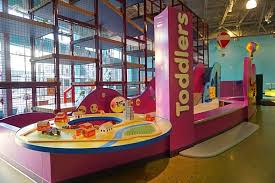 Little ones can explore with all of their senses as parents and caregivers engage in watching and participating in their adventure.
Infant-Toddler Area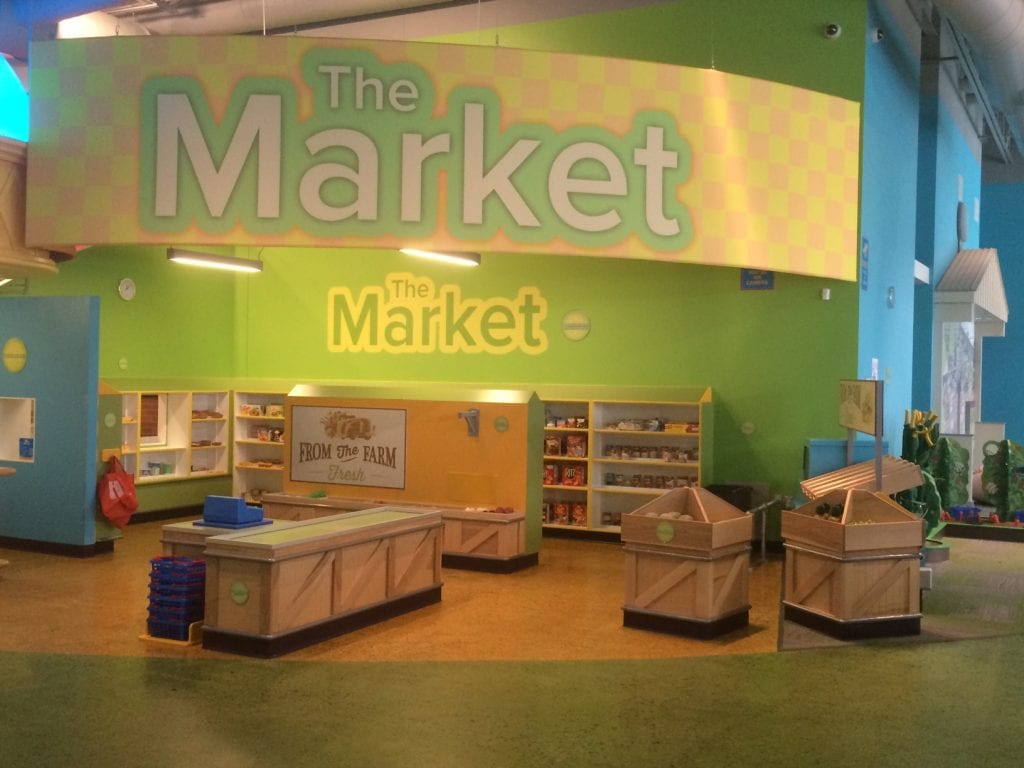 Children independently explore a place they are familiar with, the store! While playing, children will experience what it's like to shop with money.
Market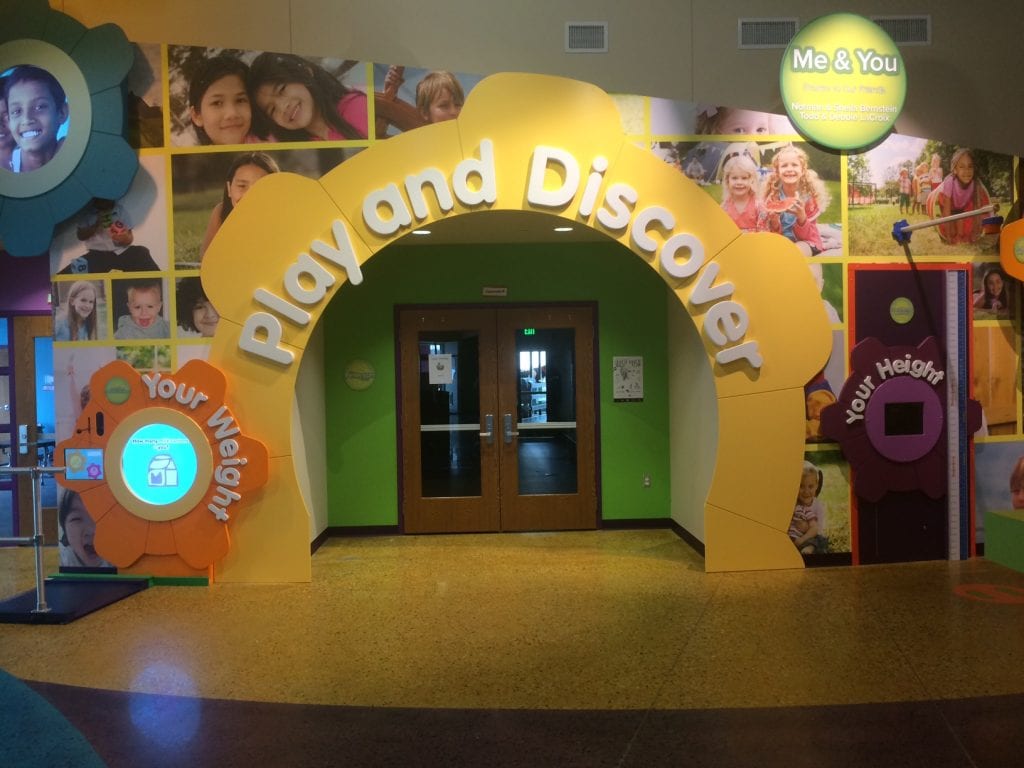 Through play, children will investigate their own personal statistics (height and weight) plus discover more about the community they live in.
Me & You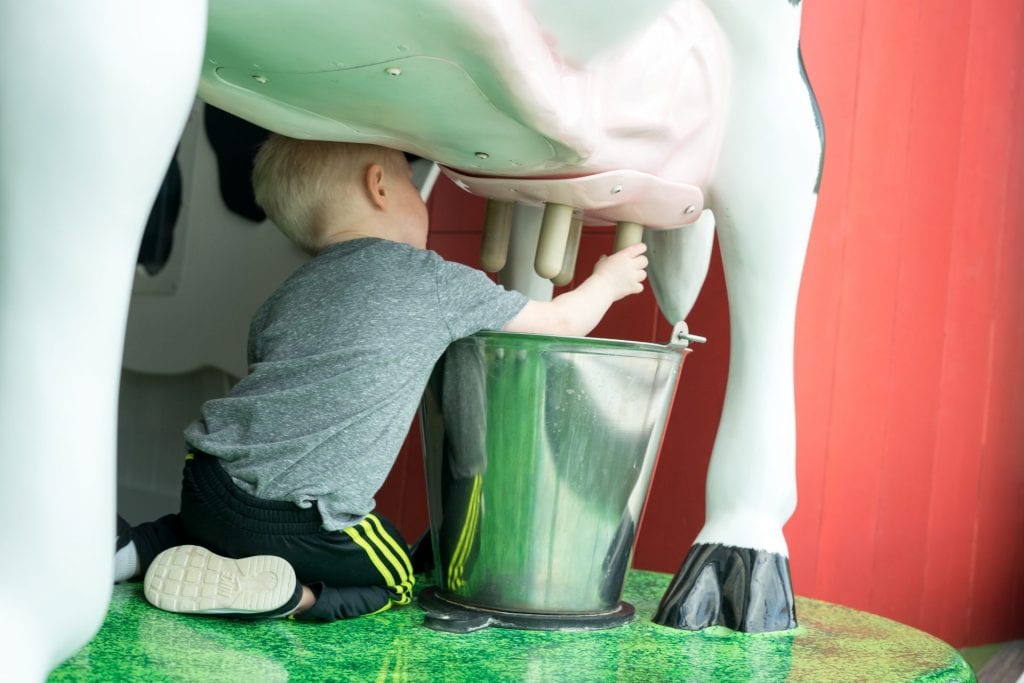 In this exhibit, children will learn and feel what it's like to milk a cow. There is so much fun "down on the farm"!
Milking Cow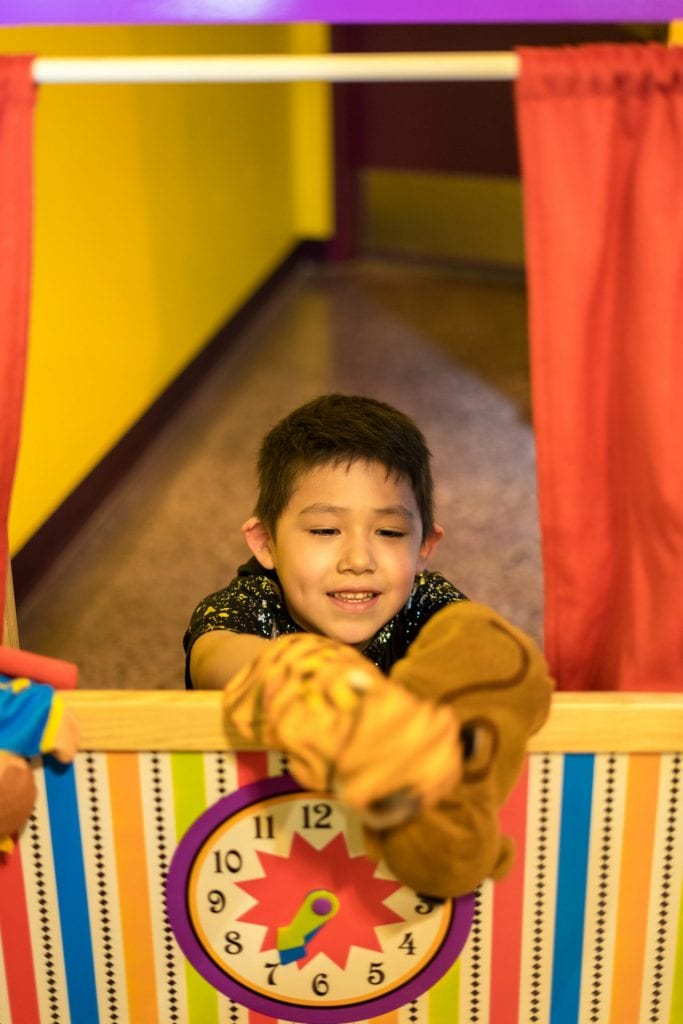 Lights! Camera! Action! Our theater is complete with a puppet show window, stage props and creative costumes. Watch your child perform!
Performing Arts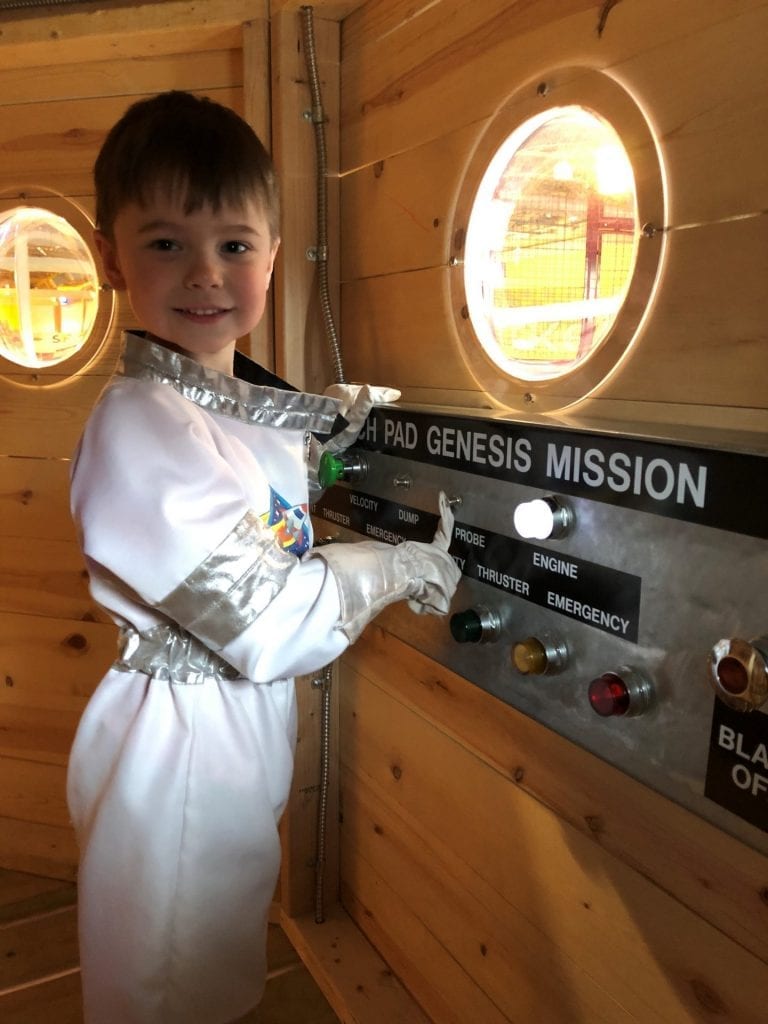 The desire to fly has proven to be an inspiration for scientific investigation to children for generations. Join your child on this rocket ship!
Rocket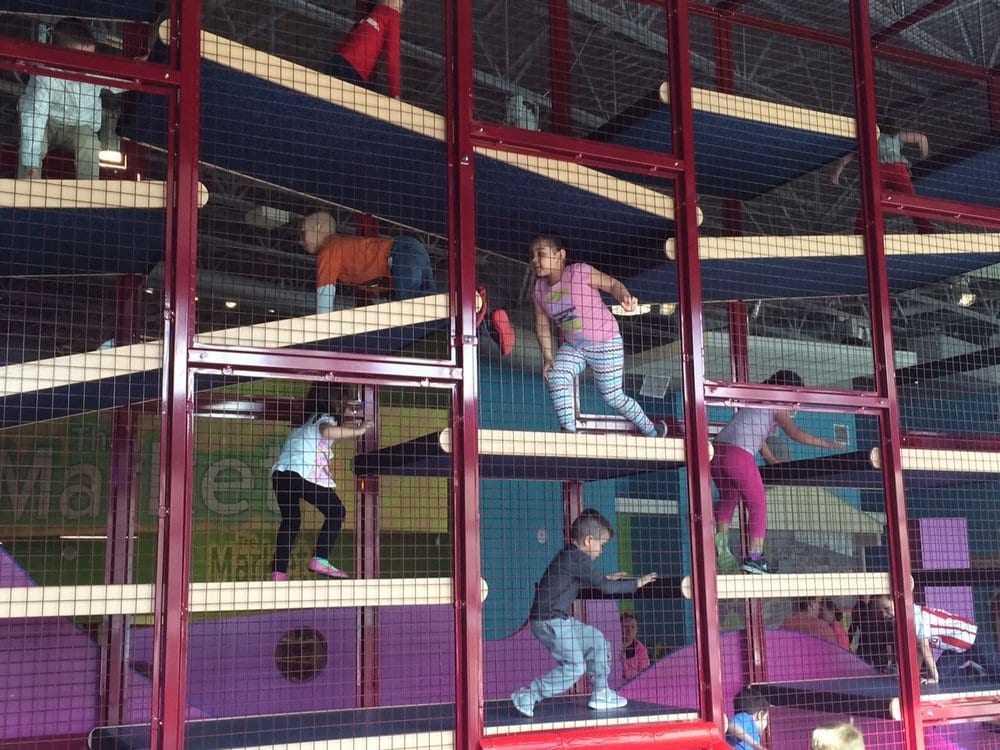 One of the biggest indoor climbers in Sioux City, kids can enjoy scaling these terrains and climb level to level until they reach the top!
The Climber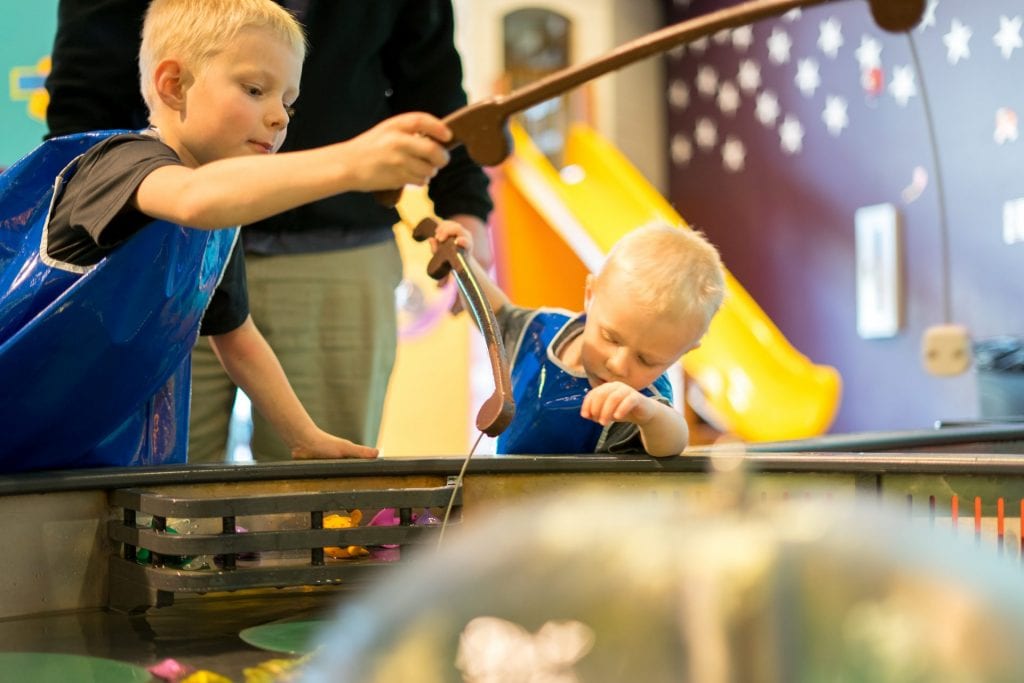 Come splash in the water table, the museum's signature exhibit, signifying the importance of rivers to the Siouxland area!
Water Table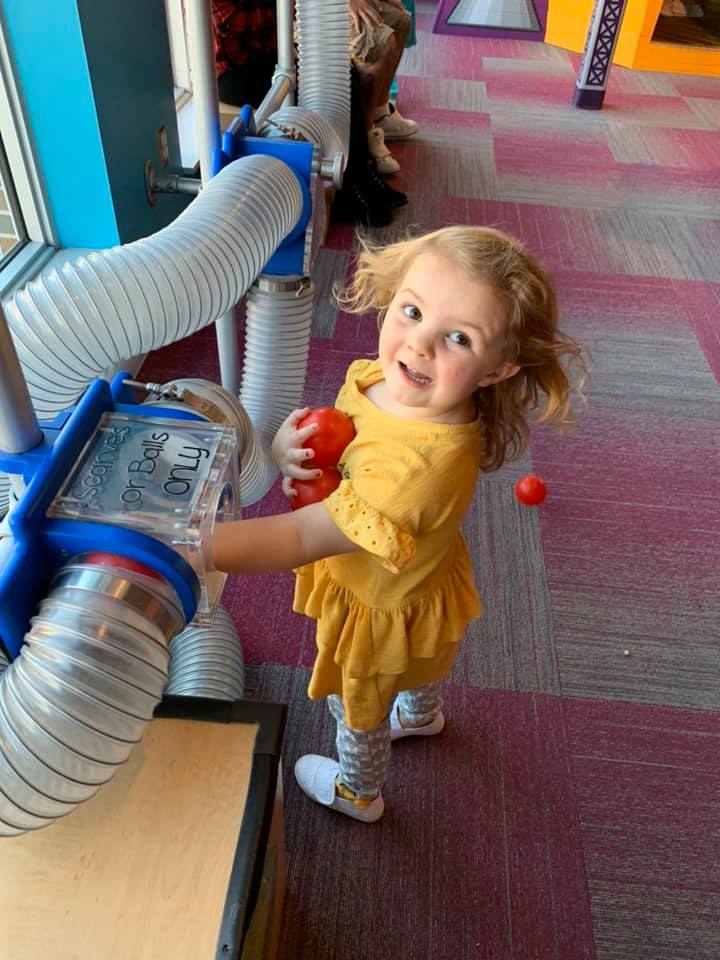 The Bernoulli blower and wind wall provide compelling ways for kids to touch and understand air.
Wind Zone